With the rain this spring and the heat of June, hay fields have grown and hay has been collected.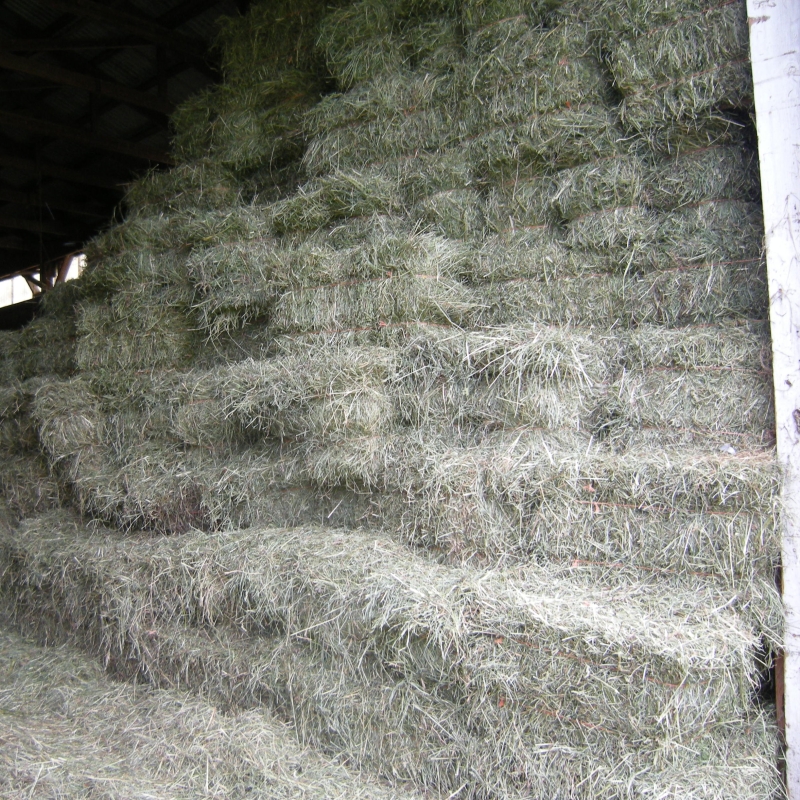 The Bros got around 200 bales from our property with the baling help of a neighbor. And then we bought the rest of our hay from the same neighbor off the wagon. (From his fields he mows, rakes, bales it into a wagon, then brings it to our farm where we stack it. Off of the wagon means it doesn't stop at his barn first.)
It is good to have a nice green hay ready for the cows and goats when grass is no longer available.