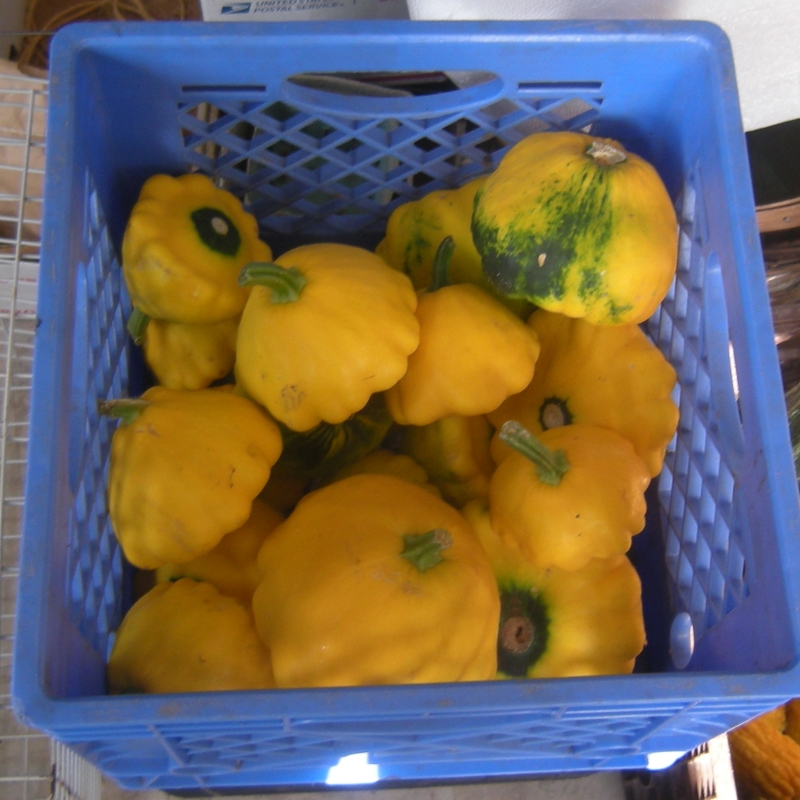 This time of year we have patty pan squash. These bowl-shaped summer squash are mostly yellow with a green circle on the blossom end. They can be used in the same way as zucchini or yellow summer squash.
Here is a look at the inside of a patty pan. The top one was cut horizontally and the bottom one vertically. It is meatier than zucchini or yellow summer squash.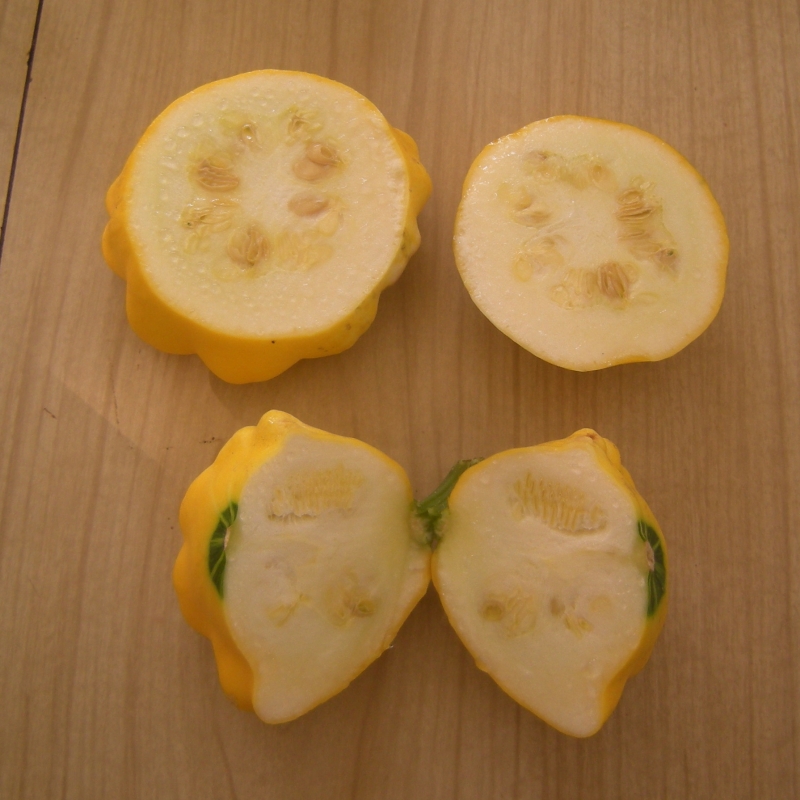 Two customers like to slice them horizontally and roast them. They put some basting oil with seasoning in the pan, place the patty pan circles on top, and add some onion or garlic. One customer roasts it like this for 20 min. at 400F, then flips them and roasts them until the edges are brown and it is sort of caramelized. The other customer, after placing them in the pan, sprinkles them with parmesan cheese and roasts them until the cheese browns. Both of them love patty pan season!
I am more simple. I tend to slice and boil them like I might with zucchini or yellow summer squash. OR I wedge/chunk them up and add them to the veggie stir fry mix for the day. With any of these ways they are a good squash, tasty and pretty!