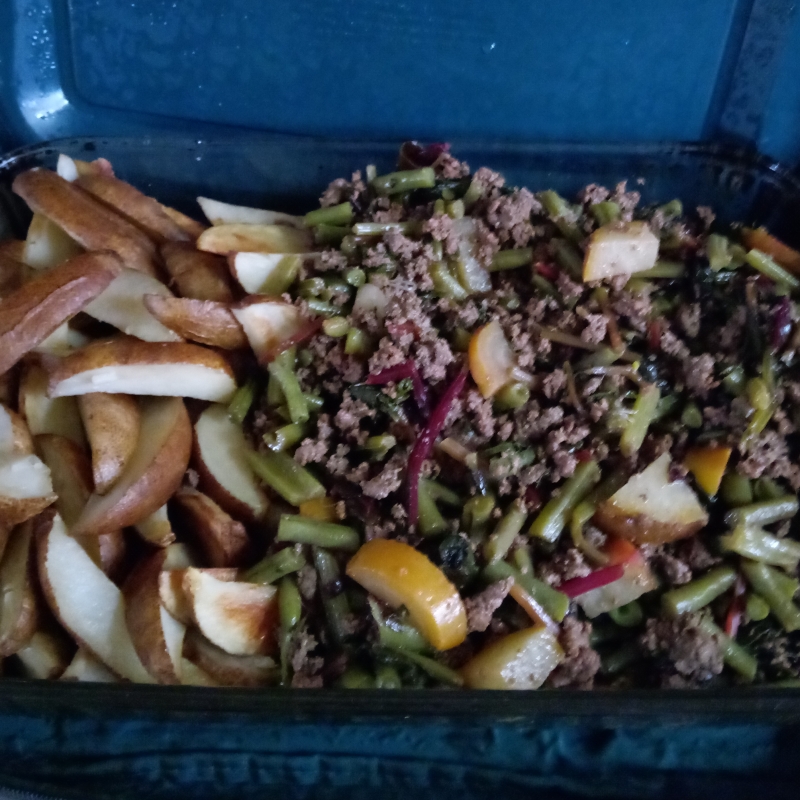 Recently I made fried up hamburger and added veggies to make a dish to pass. Other than celery the rest of the veggies – green beans, beet greens, Swiss chard, and golden beets – came fresh from the garden. I also roasted potato wedges, lightly oiled, for the starch.
First I thawed the ground beef and then scrambled or fried it. Once the pink was gone I added veggies with generous glugs of olive oil: celery, green beans, golden beets washed and sliced, beet green stems and leaves, Swiss chard. I sauteed these, covering them and letting them steam/sweat in the heat and oil. Once I had steam I turned the heat to low and let them sit for several minutes. When they were soft enough, I took them off the stove and put them in the serving pan. They were a good addition to dinner.
Here is a variation. I cooked hamburger and then added these veggies. They were ones I had and also fresh ones from the garden – green and yellow wax beans, beet greens, yellow summer squash, zucchini squash, beets, patty pan squash.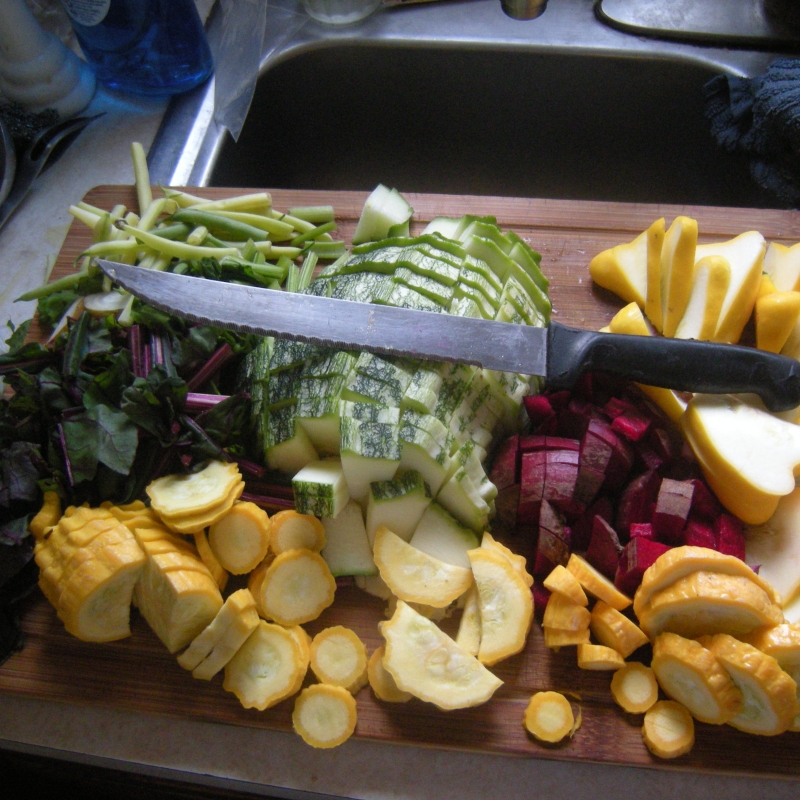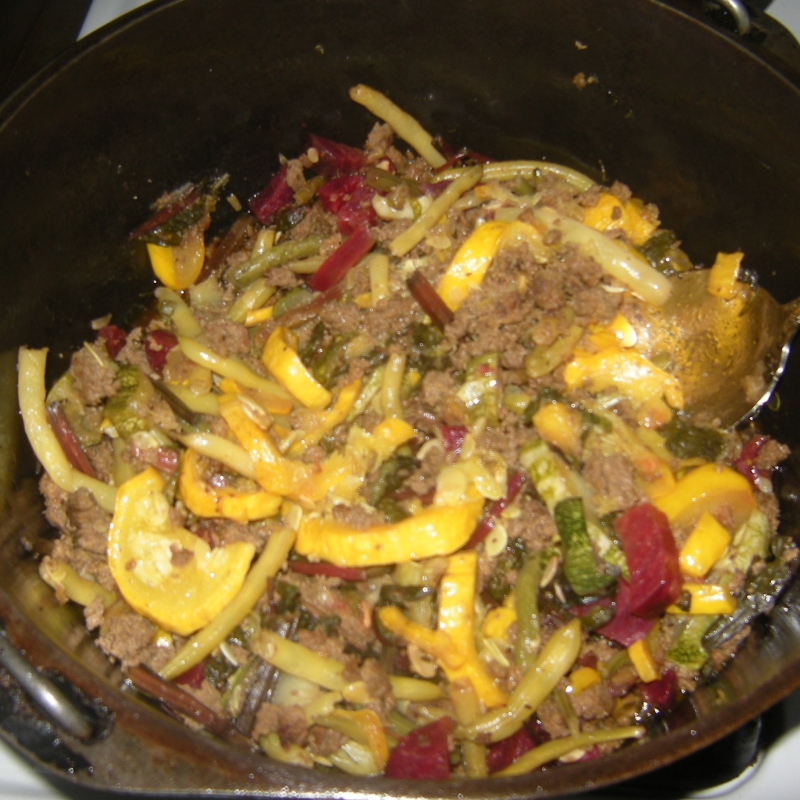 This variation ended up looking like this. Tasty and delicious!