In the summer tacos are an easy meal. A traditional taco would have ground beef, ground pork, or chorizo as easy meat choices. Add some canned kidney or black beans, refried beans, lots of lettuce, and some tomatoes or salsa. Put it on corn or tortilla chips, or on flour or corn taco shells and you have dinner.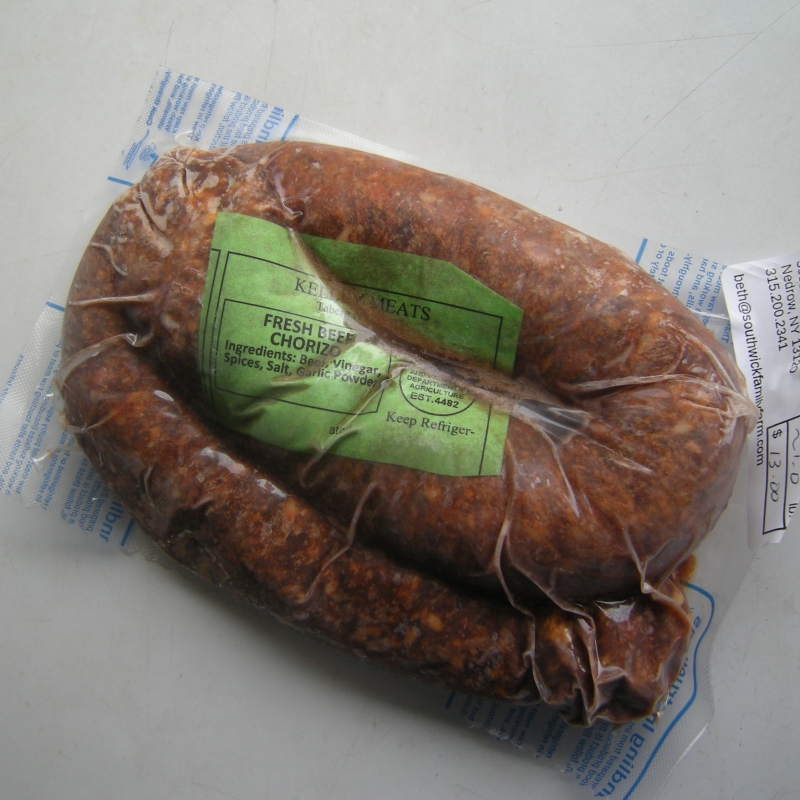 So what is chorizo? Ours is beef mixed with spices and garlic powder, giving the beef a Mexican flavor. It is in casing similar to our sausage. You can remove this to cook it like you would ground beef or cook it in the casing and chunk it up afterwards.
We have also made fish tacos this year. We saute fillets of fish (haddock, cod, perch) in lots of butter. Once it is cooked, it flakes apart easily. Next we make up mayonnaise coleslaw (cabbage, carrots, broccoli, cauliflower all grated and mixed with mayo). Then we spread the fish on a taco shell, cover it with coleslaw, and add some tomatoes and lettuce. Finally we fold it up and eat it. Good eating!