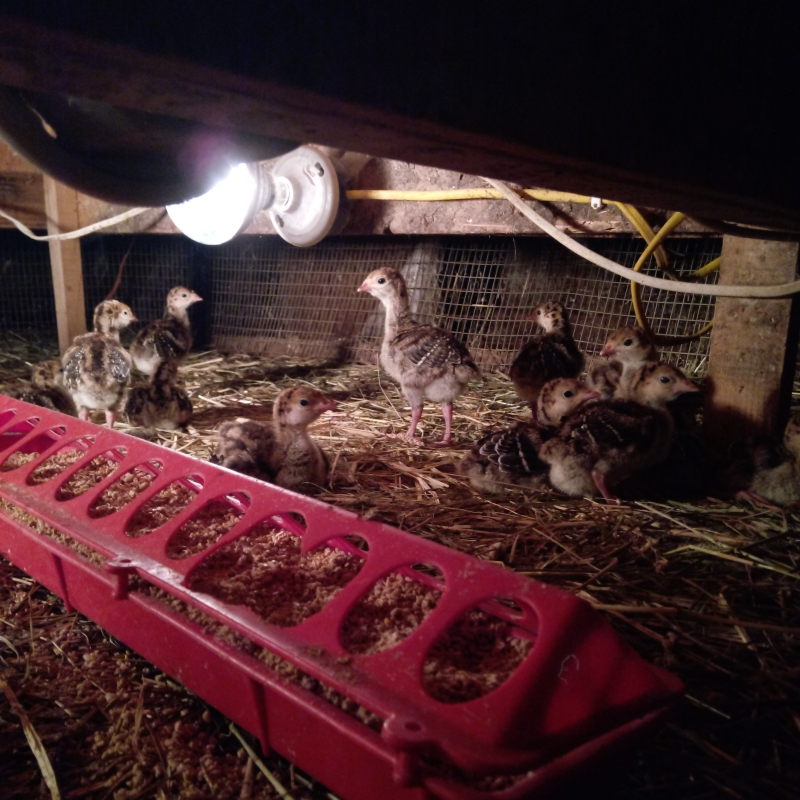 The poults arrived last week. They are eating, drinking and socializing with their pipping sounds. They will be in the brooder for about 3-4 weeks until they feather out. Then they will move outdoors.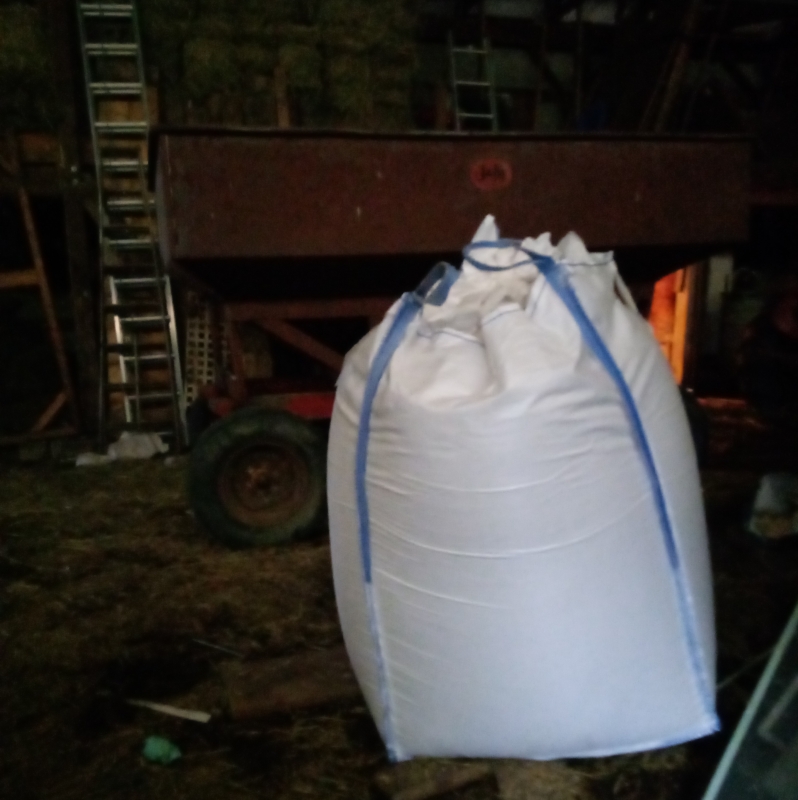 We are giving them antibiotic-free turkey feed with 28% protein. Once they move outside they will start getting this tote of local organic grain that is 23% protein. They need more protein at first to get a better start.
We are raising this to have fresh turkey for Thanksgiving. They will be processed on the Saturday before Thanksgiving. Email us if you are interested in pre-ordering one of these.