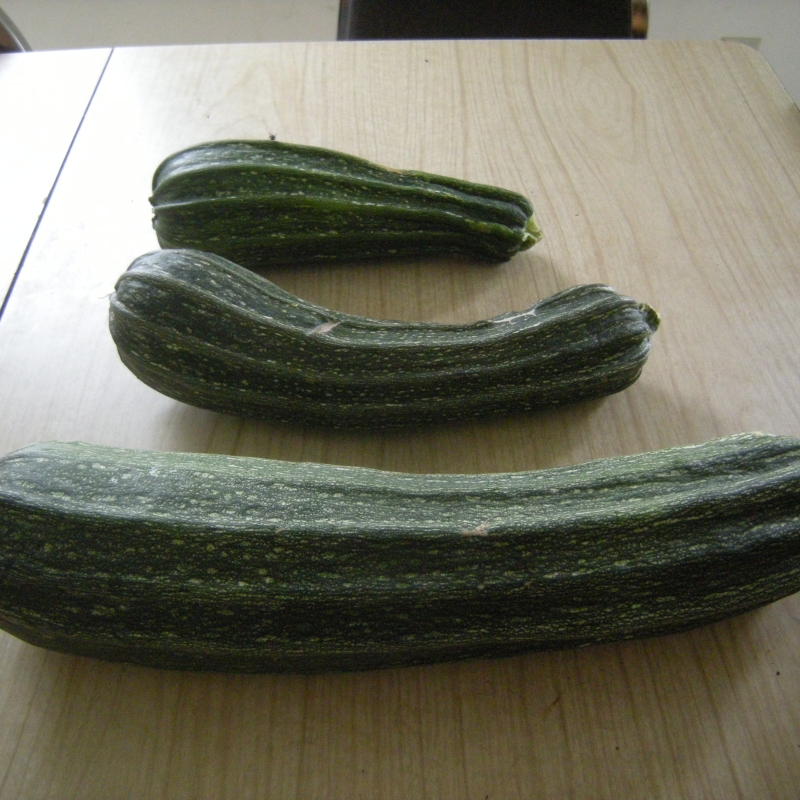 You know those large zucchinis that suddenly came from nowhere? What can you use them for?
The simplest thing is to grate them for zucchini bread. You can get 4-8 cups depending on the size. Then you can make the bread now. OR you can freeze the shredded zucchini in the amount called for in the recipe and then make the bread later in the year. Shredded zucchini can also be used in carrot cakes or other quick breads. (I don't have a favorite recipe; you will need to check your cookbook or google it.)
You can also cut off what you need to steam or boil as the day's vegetable or to add to the mix of sauteed vegetables.
I have also used large zucchinis in place of pasta noodles. Several years ago I cut them in rounds and used them to make little pizzas.
This year I cut them in slices and attempted lasagna. I layered them in the lasagna pan with spaghetti sauce, cottage cheese and mozzarella cheese. It was a sort of soupy lasagna, edible and nutritious, but not excellent.
Peeling the zucchini first may have helped. Also either baking or steaming the slabs of zucchini for 10 minutes would have gotten them softer and may have reduced some of the liquid. If the recipe gets refined, I will add my improvements here.
Lots of options. Use them and enjoy them!