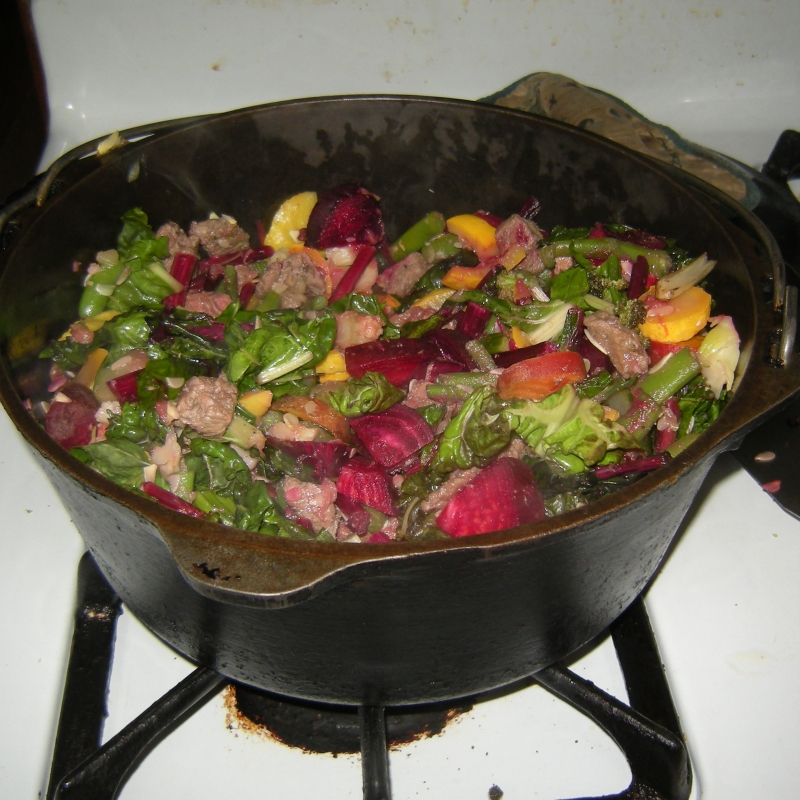 This week's medley was quite colorful: nice reds, greens and yellows.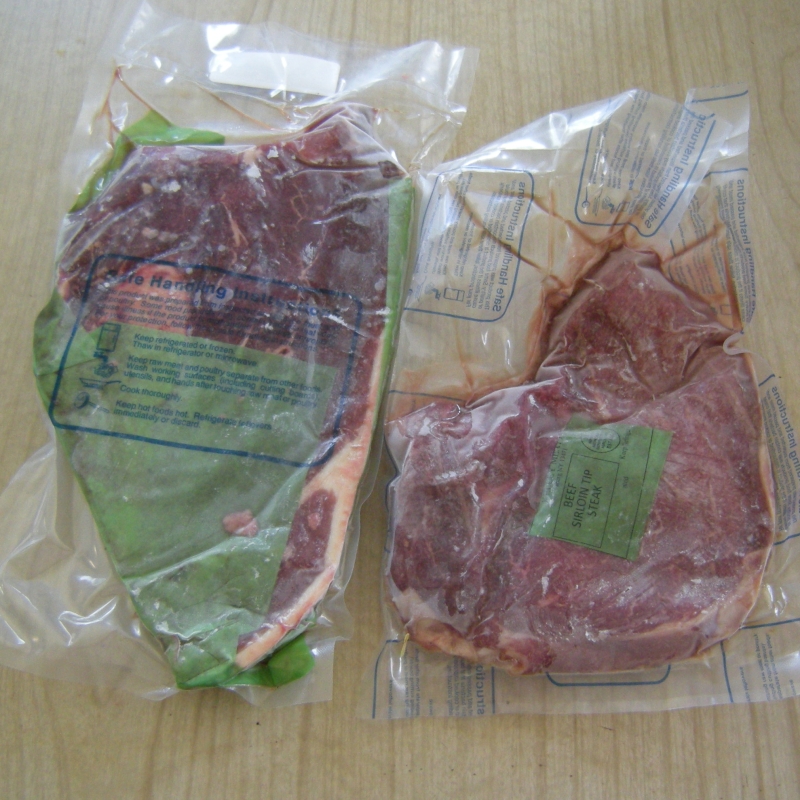 I cup up a sirloin tip steak and browned it. It is the one on the right. It has no bone. The one of the left is a sirloin steak. It has a rim of fat on the right and a bone that juts up on the left. It would have worked as well.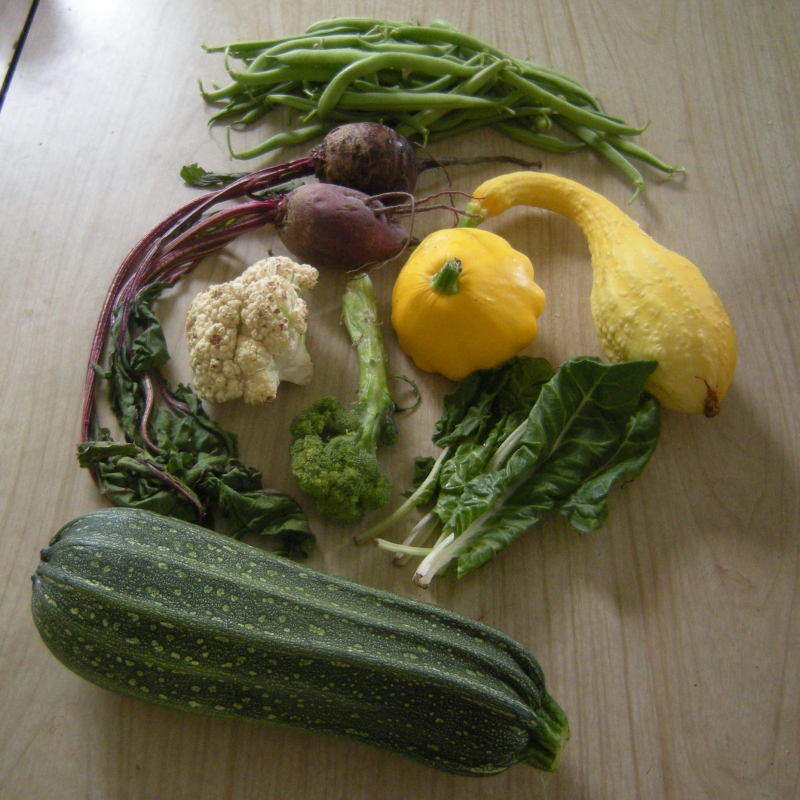 These are the kinds of vegetables that I used. Top to bottom: green beans, red beets and greens, cauliflower, broccoli, patty pan squash, yellow summer squash, Swiss chard, zucchini. All of these were harvested here this past week. (Photo taken after meal, proportions not accurate.)
This recipe I cooked to the pot. I cooked the meat, then added the vegetables that I had until I thought it was enough for the family. We ate it over rice or over lettuce. Some added salt and others added Matson Hill Spice Blend at the table. All in all, it was a good meal!