About 10 years ago one of my meat customers asked me for smoked pork chops. I had never heard of them, but sure enough my butcher could make smoked chops. So we started getting some of our pork chops smoked.
Smoked chops taste like smoked ham slices. The smoking and brine is the same. The consistency of the meat is more like regular chops. So you have a smaller piece of meat with a smoked flavor. If you don't want to use all 3 at once, just thaw the meat enough to take one chop off and then refreeze the rest.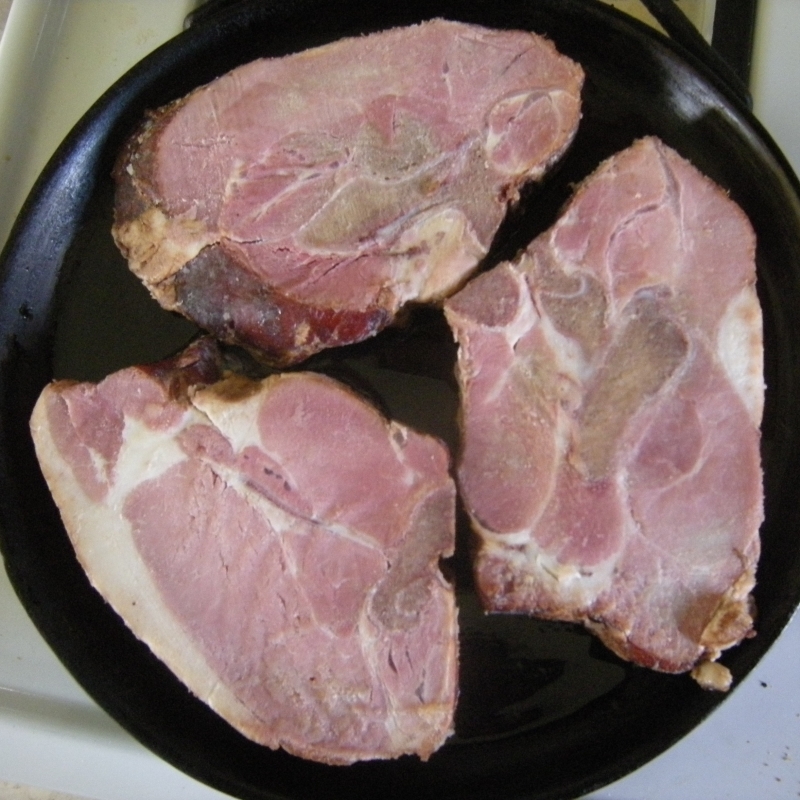 Our frozen pork chops, smoked and fresh (unsmoked), come 3 in a package. These fit on a skillet and pan fry nicely. I cook them over medium heat for about 4 minutes on a side, covering them with a lid.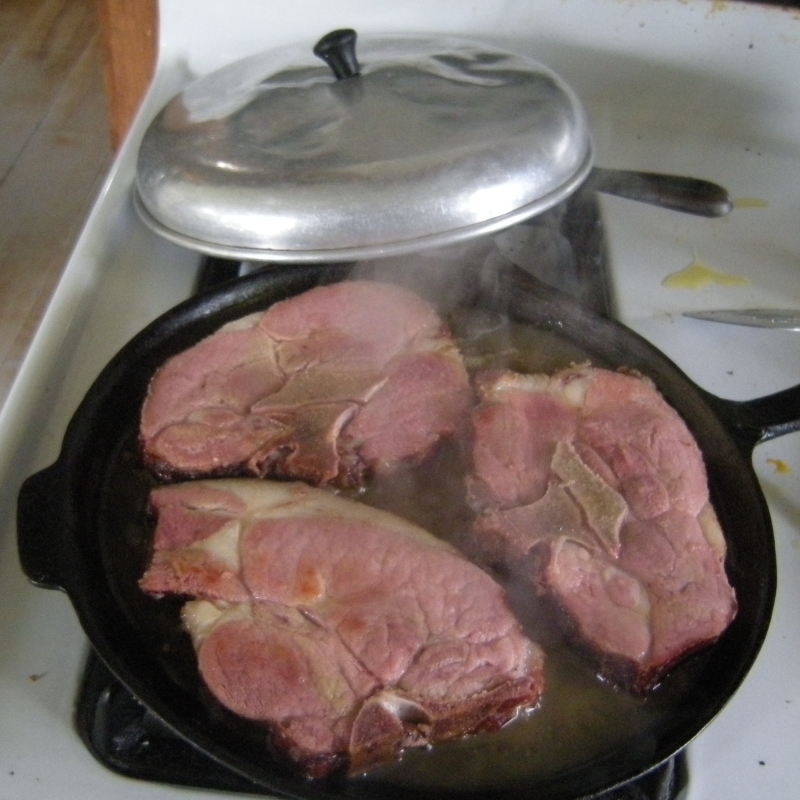 Once that side is browned, I turn them for 4 minutes on the other side again covering them. Once that 4 minutes is done, I watch the fat and cook it maybe another minute or two on each side.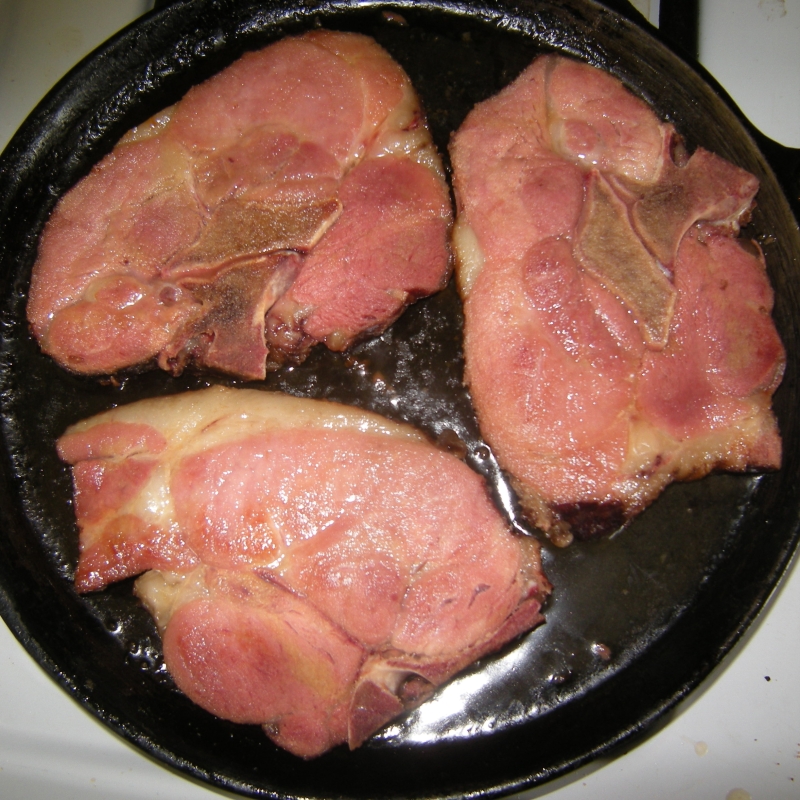 Finally, when they seem to be done, we turn off the heat and eat them. This would go well with steamed veggies and a lettuce salad.
Other ways to use these is to cook them over potatoes either in the crockpot or in the oven. The flavor from the meat goes down and flavors the potatoes and makes it all a good meal. In this crockpot recipe you could substitute it for the beef steak giving the dish a smoked ham flavor. All in all, smoked chops add good flavoring to dinner dishes.