UPDATE – Turkey Preorders are closed. We had a large loss to dogs recently. The remaining turkeys are spoken for. Thanks for considering local pastured turkeys for your Thanksgiving.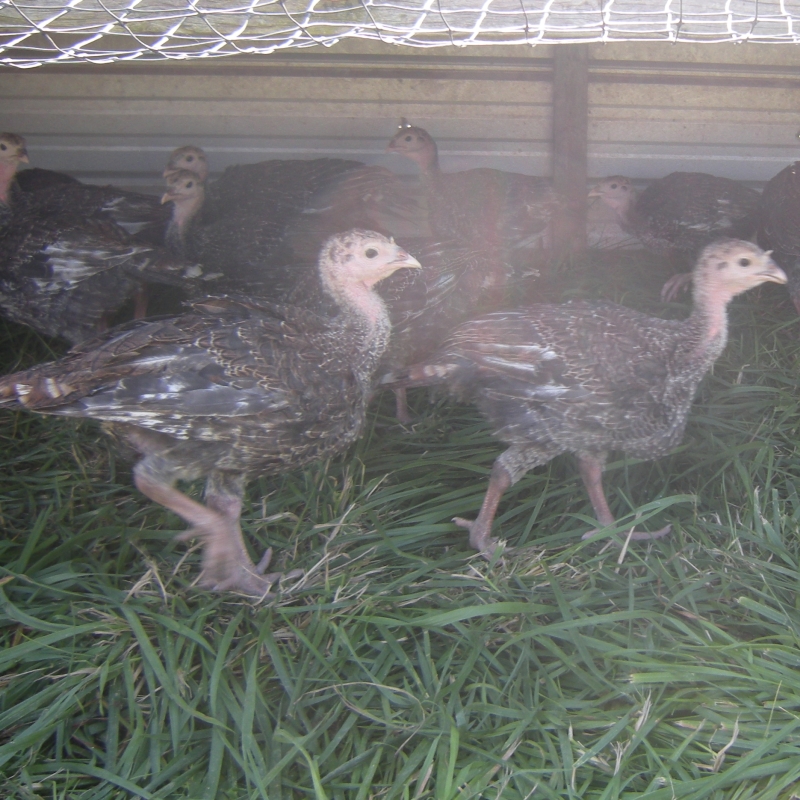 We are raising turkeys for Thanksgiving. These birds are moved regularly, getting fresh grass which they love. They also receive locally grown organic grains. As they get larger, they will be allowed to free-range during the day, which they really enjoy.
We are taking preorders for these turkeys – $20 down which will be put toward the total when you pick the turkey up. Preorder price is $5.25/lb through Saturday, November 4. November 5 and following they will be $5.50/lb. They will probably be 12-16 lb. We can try to accommodate your size preference, but please be willing to take something a little smaller or larger as needed.
Turkeys will be ready on Saturday, November 18 after 3 p.m. They will be fresh and can be refrigerated for up to one week. Let us know what you would like – how many, what weight range, if you want the giblets (heart & liver) – and how you would like to pay $20 down (in person or by invoice). Email us at sales@tojfarm.com , call/text 315.200.2341, or use our order form.